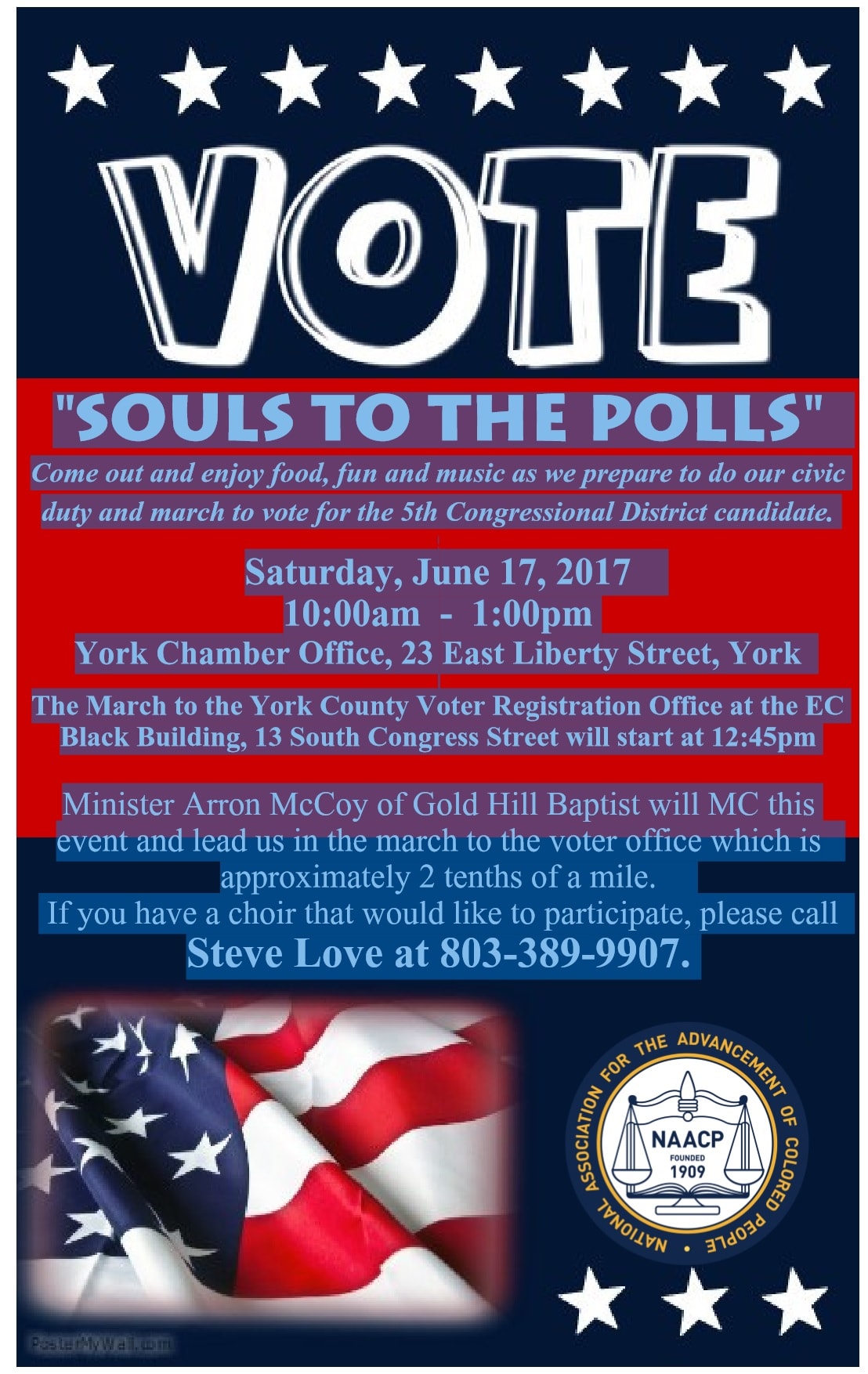 "Souls to the Polls"  Come out and enjoy food, fun and music as we prepare to do our civic duty and march to vote for the 5th Congressional District candidate.
Saturday, June 17, 2017    10:00am  –  1:00pm York Chamber Office, 23 East Liberty Street, York
The March to the York County Voter Registration Office at the EC Black Building, 13 South Congress Street will start at 12:45pm
Minister Arron McCoy of Gold Hill Baptist will MC this event and lead us in the march to the voter office which is   approximately 2 tenths of a mile.      If you have a choir that would like to participate, please call  Steve Love at 803-389-9907 .